Long-Life Replacement Battery for Lenovo YOGA C930-13IKB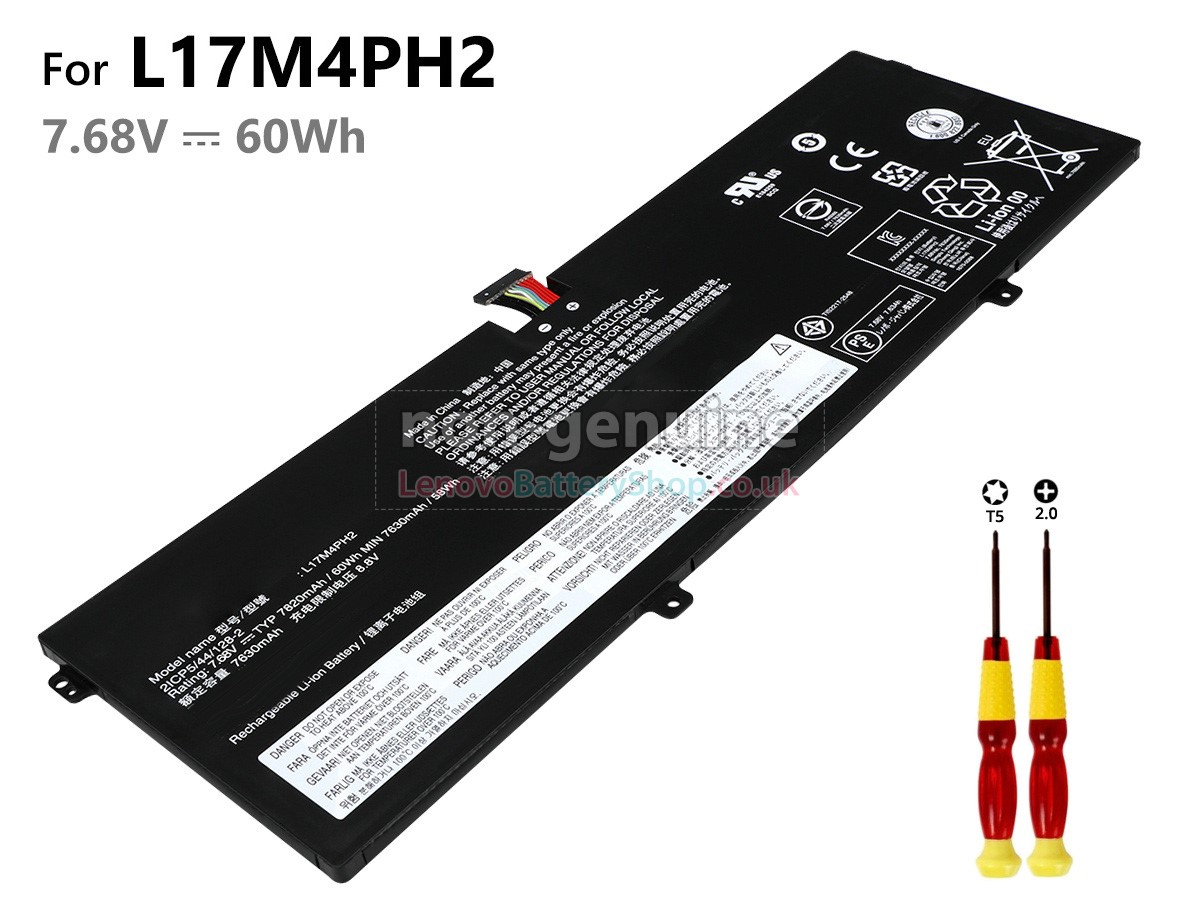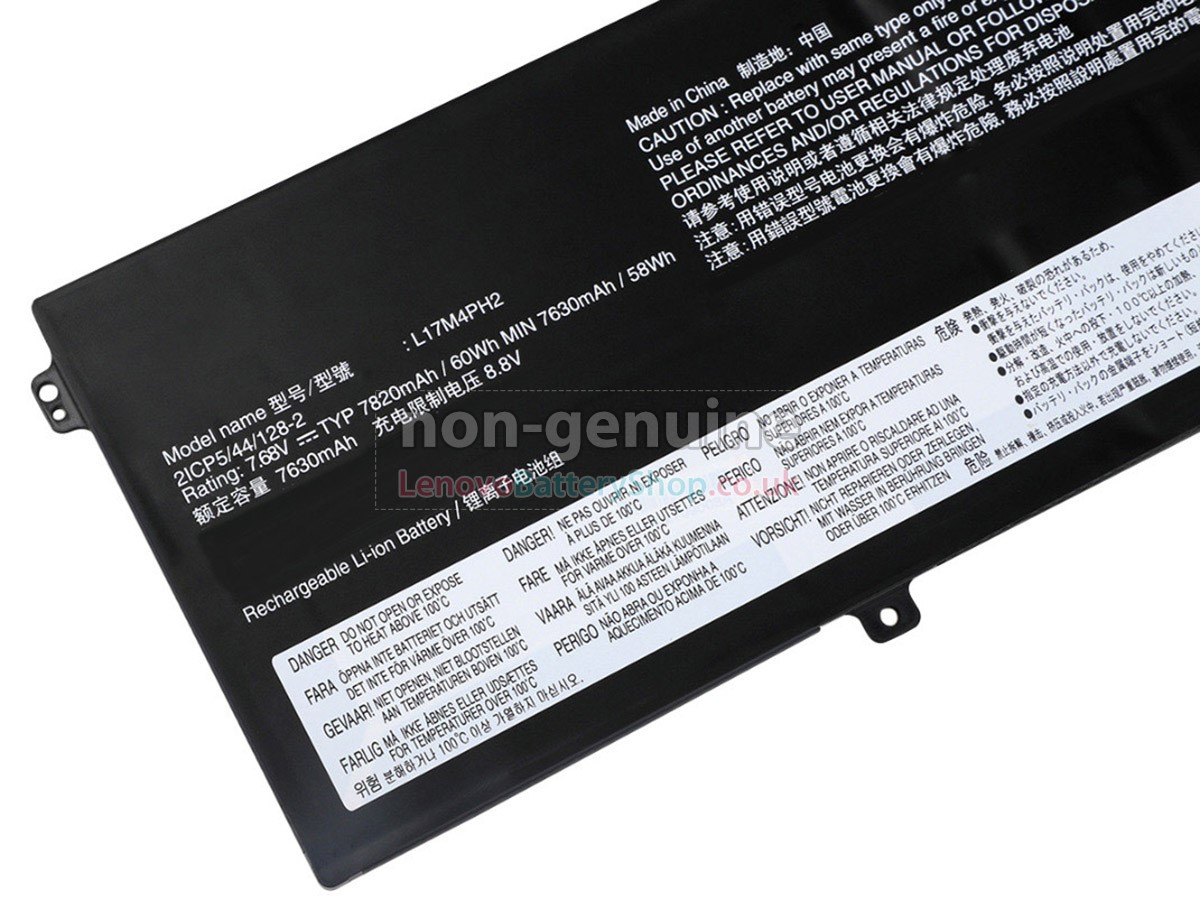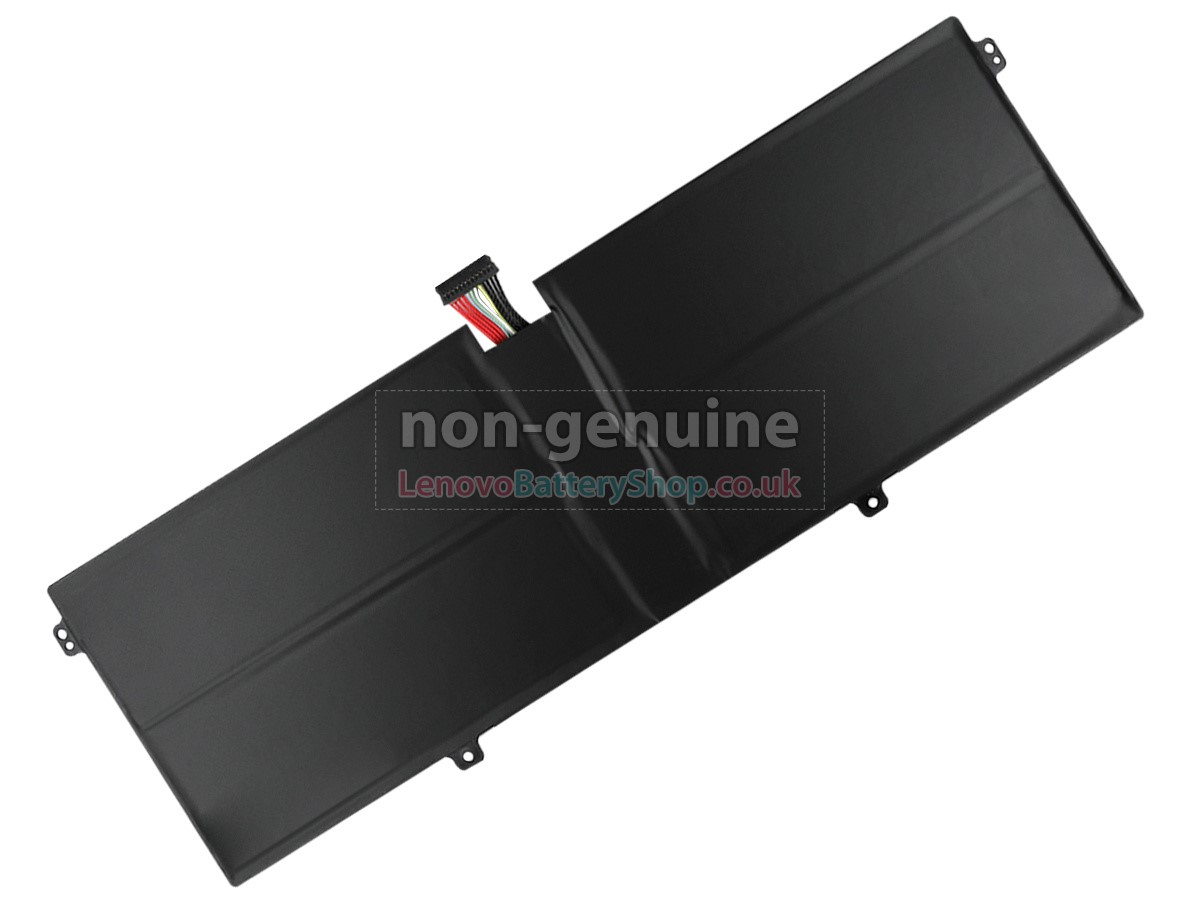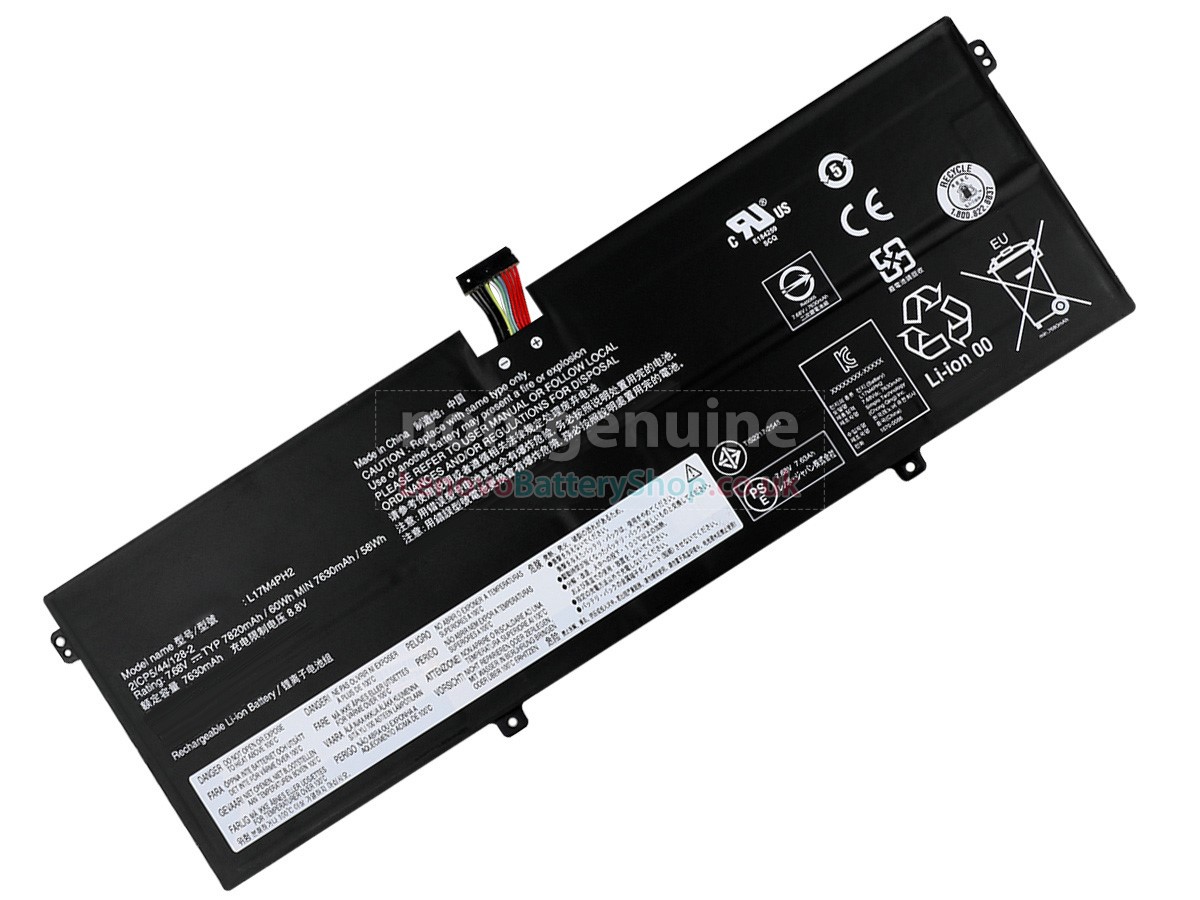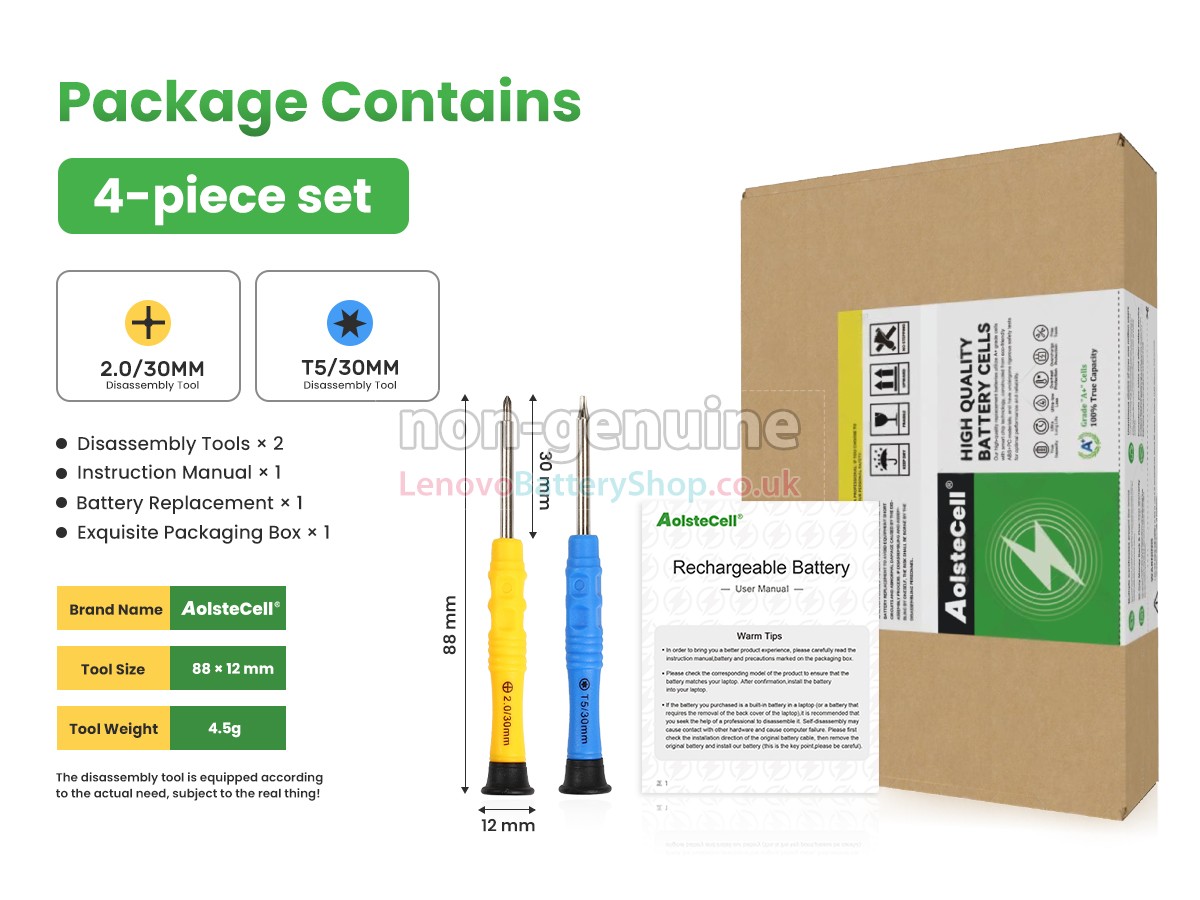 4 cells 60WhBattery for Lenovo YOGA C930-13IKB
SKU

LEG1516

Condition

Replacement, Brand New

Voltage

7.68V

Capacity

60Wh

Number of Cells

4 cells

Cell Type

Li-Polymer

Colour

Black

Size

*mm (L x W x H)

Warranty

12 months

AvailabilityIn Stock
Note : 7.68V and 7.6V are compatible, they are in common use.
Product Features
New battery with high density and quality
Cost-effective, Safe and stable, Long duration, High compatibility
LenovoBatteryShop is committed to providing high-quality low-cost Lenovo YOGA C930-13IKB replacement batteries for customers in the UK. Most of the batteries from dealers on the market are expensive. However, you will find that you don't worth paying a high price after using them. There are also a small number of dealers who drop off the battery prices to attract customers' attention. Is it really guaranteed? In order to enable customers to purchase Lenovo YOGA C930-13IKB batteries with high cost performance, we are looking for original equipment manufacturers, processing and assembling imported A+ grade batteries, smart chips and eco-friendly materials with high temperature and corrosion resistance, which not only ensure the quality of the battery, but also offer an affordable price to purchase.
The safety of every Lenovo YOGA C930-13IKB battery from LenovoBatteryShop can be ensured from the source. As we all know, the safety of batteries is unable to be ignored. We can solemnly promise that low-quality raw materials will never be used in the process of manufacture! Each YOGA C930-13IKB battery will be passed hundreds of strict tests before shipment so as to verify whether it is a qualified product. In addition, it will also be tested by our technical department before shipment regarding the capacity and voltage in order to meet the specifications, which would ensure that the good performance of our battery in your hand.
LenovoBatteryShop is responsible for the products, but also for every customer! Each battery for Lenovo YOGA C930-13IKB has passed BSI, ISO9001:2015, CE, RoHS and other certifications. At the same time, it is manufactured with A+ grade original imported high-density cells, which can not only greatly increase the duration, but also the total compatibility degree with your Lenovo notebook.
Why choose us?
Complete models, Attentive service, Secure payment
Wide range of product models
As a professional Lenovo battery store in the UK, it varies Eraser, Flex, IdeaPad, Legion, Miix, ThinkPad, Yoga, etc., which includes more than 6000 models. LenovoBatteryShop will be your first choice to purchase Lenovo batteries!
12-month Warranty
We provide you with up to 12 months warranty service. If your
battery for Lenovo YOGA C930-13IKB
occurs the issue with non-human factors during the one-year warranty period, free repair service or a new replacement could be offered after reviewing by our after-sales department. Please view
"Warranty Policy"
for more details.
30-day money-back Guarantee
You will enjoy a 30-day money-back guarantee service from the delivered date. If you are not satisfied with our products or services, you can apply for a return and refund to us within 30 days. For more details, please see
"Return Policy"
.
Payment security
We are highly focusing on the private information of every customer. It was used HTTPS to encrypt data transmission on our site, which can effectively protect your privacy. In addition, your shopping process is guaranteed by PayPal. Therefore, please rest assured to purchase
YOGA C930-13IKB replacement batteries
on LenovoBatteryShop!
Eight intelligent protections
For your safety only
Overvoltage Protection
Overcurrent Protection
Short Circuit Protection
Overload Protection
Overheat Protection
Over Discharge Protection
Overcharge Protection
Balance of Cells
Product Larger Images
Note:
Lenovo YOGA C930-13IKB battery compatible models are not all listed. If you are still unsure whether it is suitable for your device, please click
"Battery Model Inquiry"
.
Compatible Battery Part Numbers
Compatible Laptop Models
YOGA C930-13IKB
YOGA C930-13IKB-81EQ
YOGA C930-13IKB-81C4
YOGA C930-13IKB-81C4003TGE
YOGA C930-13IKB-81C4002XMZ
YOGA C930-13IKB-81C4002QMZ
YOGA C930-13IKB-81C4003VGE
YOGA C930-13IKB-81C4003UGE
YOGA C930-13IKB-81EQ000HGE
YOGA C930-13IKB-81C4008JMZ
Disclaimer:LenovoBatteryShop.co.uk doesn't affiliate with any of the manufacturers listed. Any registered trademarks or model names listed above are identified as purposes of showing compatibility only.
Shipping Methods
Payment Methods
We Accept Payment Methods
PayPal

Payments by PayPal, NO PayPal account required. PayPal is safe and free for buyers.
Credit Card

VISA, MasterCard, American Express, JCB, Diners Club, Maestro & Laser Card, etc.

Note:


1. Both Paypal and LenovoBatteryShop use encrypted servers to process related payments, and your personal information will not be stored on our servers.
2. If you choose PayPal Express Checkout (instead of filling in the shipping address on our website to checkout), please select the CORRECT address when checking out.
FAQs
Q: Would it be better that a Lenovo battery is with more cells? How should I choose?
A:If there are more cell options with your battery for YOGA C930-13IKB(such as 9 cells or 12 cells, etc.), it depends on your actual needs. Under normal circumstances, the more cells it used, the greater the capacity and the longer the battery life is. But it will make the battery a little bulkier with more cells, that is to say, there will be an about 1-inch protrusion. If you are after the duration but pay less attention to beauty, you can choose a battery with more cells and higher capacity.
Q: The voltage of the battery on your website is different from my Lenovo battery. Can it be used?
A:Generally speaking, the voltage of your original Lenovo YOGA C930-13IKB battery is the same as ours. However, there may exist inconsistencies. Please do not worry! The voltages in the following situations are compatible with each other.

3.6V / 3.7V
7.2V / 7.4V
10.8V / 11.1V
14.4V / 14.8V
Q: When I receive your new Lenovo YOGA C930-13IKB battery, do I need to fully discharge and then charge it for 12 hours?
A:No. Unlike the previous nickel-cadmium batteries, current lithium-ion batteries do not have the memory effect. Under normal circumstances, as long as the power is less than 20%, you can charge it by connecting the charger. You can unplug the power adapter after fully charged. Of course, your Lenovo notebook can always be plugged during operating hours, since it will use AC power rather than battery power when the battery for YOGA C930-13IKB is fully charged.
Q: Are there any maintenance tips for the daily use of Lenovo YOGA C930-13IKB batteries?
A:Laptop batteries are consumables, of which performance will slowly decrease over time. A properly maintained battery can effectively extend its life. For the maintenance of the battery, please see the following tips:
1Don't let the power drop below 10% or even run out completely.
2When your Lenovo notebook uses an external power for a long time, the battery will be in a long-term non-use state. At this time, the battery should be used for power supply at least once a month, which would be beneficial to keeping the battery active and extending its life.
3When you do not use your Lenovo laptop for a long time, you should remove the YOGA C930-13IKB replacement battery and then store it in a cool and dry place with a clean plastic bag.
---